Ordinary, nice people often go unnoticed. The same can be said for beer. Geeks always pay attention to the imperial, barrel aged stout with fair trade, organic ingredients. Certainly a wax dipped bottle, signed by the brewer, must be better than any simple pale ale. I'm not going to disagree. However, this does not mean we should overlook common beers on the shelf. Take the Chico Nico for example. This beer will never score 5 stars on
Untappd
nor 98 on
Rate Beer
. However, I shared this beer with a non beer geek friend. He said that this was one of the most unique and tasty beers he has drank in a while. This is where the Chico stands out. It is approachable to every palate and delivers a divergent flavour surprise.
Chico Nico = 7/10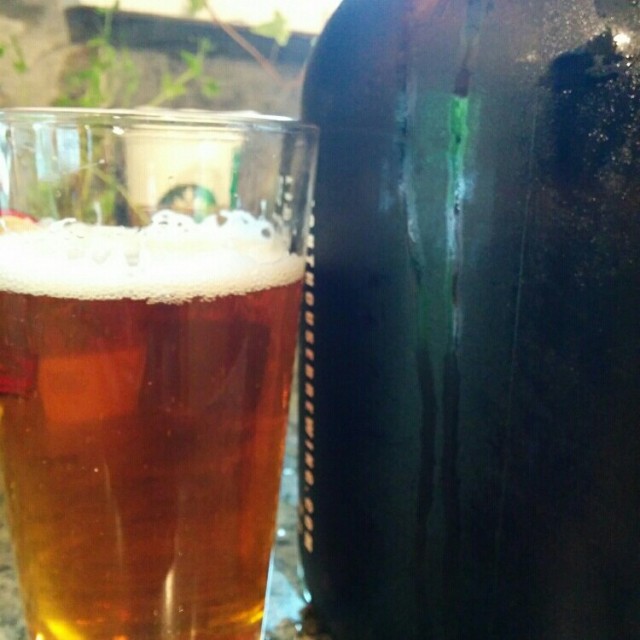 The nose is abundant with tropical citrus notes. Mangos, tangerines, grapefruits, they are all there. Biscuity and bready malts play host to a blended tropical hop bitterness. The slight astringency is a little soapy but doesn't distract from the sweet tangerine and blood orange linger. Very nice
Taste +4
Aftertaste +1
Alcohol Content 0 5.2%ABV
Value +1
Appearance +1 Growler fills always get bonus points.
Glassware
: Any glass will do. May I suggest a nonic as this is the most efficient way to delivery this delicious beer to the face.
Food Pairings
: This beer would pair well with almost any middle of the road meal. Nice accompanying cheeses would be a cheddar or gouda.
Cellar
: Why wait?