Last review of the year. Time to start on the top 10 beers of 2013 - according to me. The Seven Swans a Swimming is a raisin and spice version of their
Centennial Saison
. At least I think it is.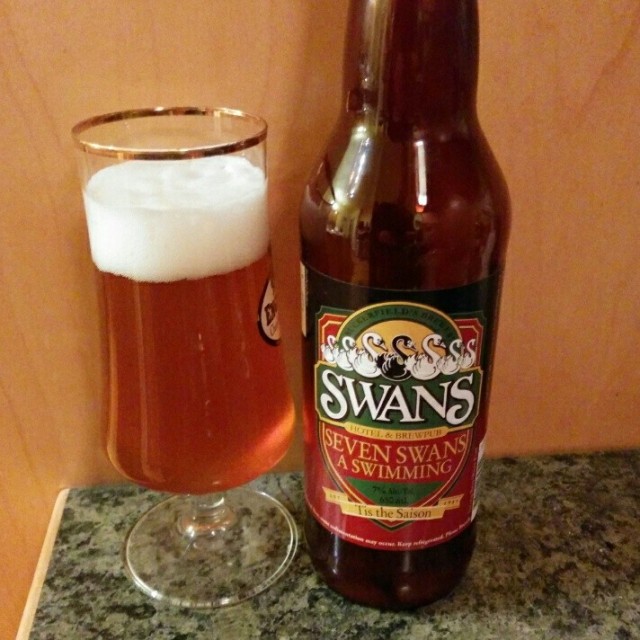 Seven Swans a Swimming (Swans) = 7/10
Nutmeg is strong in this one; along with aromatic friends Mr. Peach, Ms. Raisin and cousin spicy
yeast. The sip is as expected with dominant nutmeg, slightly tannic raisins and warming peach cordial. A medium linger of various mulling spices was not unexpected. I liked it.
Taste +3
Aftertaste +1
Alcohol Content +1 7%ABV
Value +1
Appearance +1 (Good indication of what beer will taste like)
Glassware
: Tulips for sure
Food Pairings
: Nothing too rich but fatty foods are ok. If there is a hint of spice, it will resonate with the beer well. For me this beer worked well with both Tofurkey and the spicy apple pie dessert.
Cellar
: Nope