A yearly repeat beer rarely gets a second mention unless something is different. Dean mentioned that the recipe for Belgian Black was slightly different this year. The taste reflects this.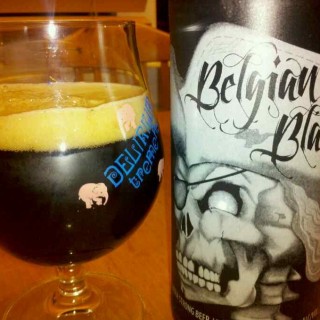 Belgian Black = 10/10
Last year
I mentioned
that this tasted like a ramped up Keepers stout. This year a lot of that roast is gone which allows more berries and yeast spiciness to waft out of the glass. Each sip warms and coated the tongue with a glycerin like thickness. Then the flavours come: dark fruits, all spice, and highly conched bittersweet chocolate. Maybe there is a bit of rum and raisin pudding in there too. Each sip and change in temperature reveals something new. Lost is the astringency but gained is a smooth sweet finish. I don't think this is cellar worthy because there are no harsh flavours that need to be mellowed out. After a while that spicy yeast might be lost, which would be tragic.
Taste +5
Aftertaste +2
Alcohol Content +1 9%ABV
Value +1
Appearance +1 still great label art