Two seasonals from Swan's in the same month? It is too good to be true. One was good; the other..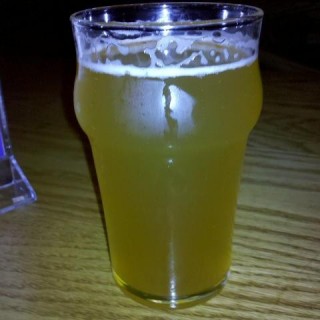 Cygnet Ale = 5/10
This will be a welcome sip to those -like myself - that like the
Tessier's Witbier
. The flavour is very similar. It emits greater than expected aromas of sweet wheat, orange, yeast and a little banana. After a tingle and palate cleansing wash, the barrage of flavours begin. Wow only 4.2% delivers all this: tart wheat, oranges, bananas, spicy yeast and hockey card bubble gum. Sadly no aftertaste, just a refreshing ending. Delicious.
Taste +4
Aftertaste 0
Alcohol Content -1 4.2%
Value +1
Appearance +1 at brewpub
Other wheat/wits
Estrella Damm Inedit
Double Wit (Great Divide)
Happy New Beer (Spinnakers)