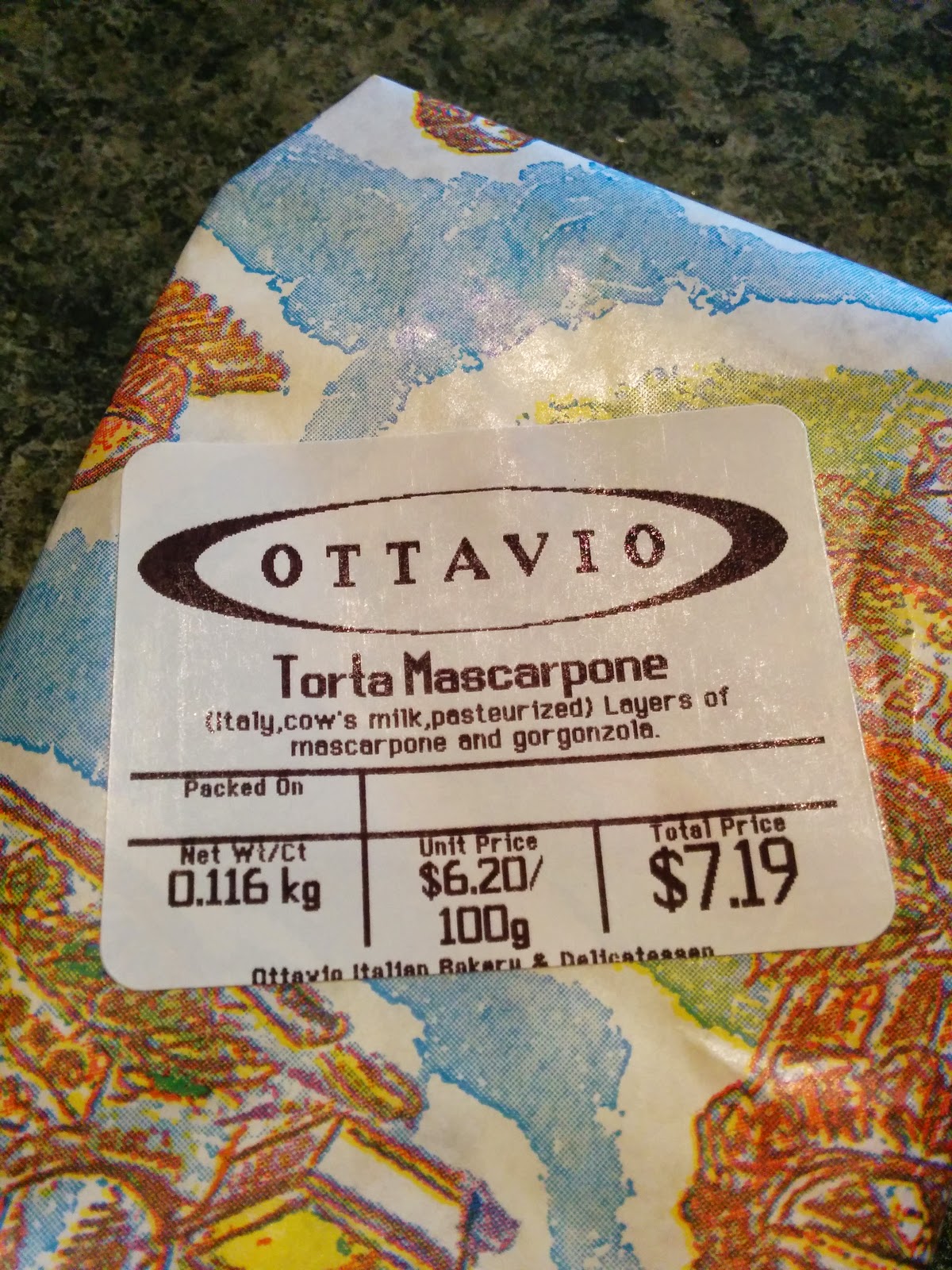 Another week another cheese, this time it was the Torta Mascarpone. A
rough translation
of 'torta' is cake or pie. Torta
Mascarpone
is a cake with alternating layers of Mascarpone and
Gorgonzola
cheeses. Mascarpone is an Italian equivalent to a soft creamy cheese like ricotta.The Torta has a smell similar to a blue cheese and cream cheese mixed together. The spicy and funky aromas of the blue were there along with the citric tang of the Mascarpone. These flavours melted together to form this wonderful funky, tart and citric creamy delight. It was a spreading cheese as the Mascarpone made the combo very soft. The perfect beer would be something with ample carbonation to help lift the fat off the tongue. An ideal beer would also need a residual fruity sweetness to balance the tart Mascarpone and funky blue-veined Gorgonzola. A saison immediately sprang to mind.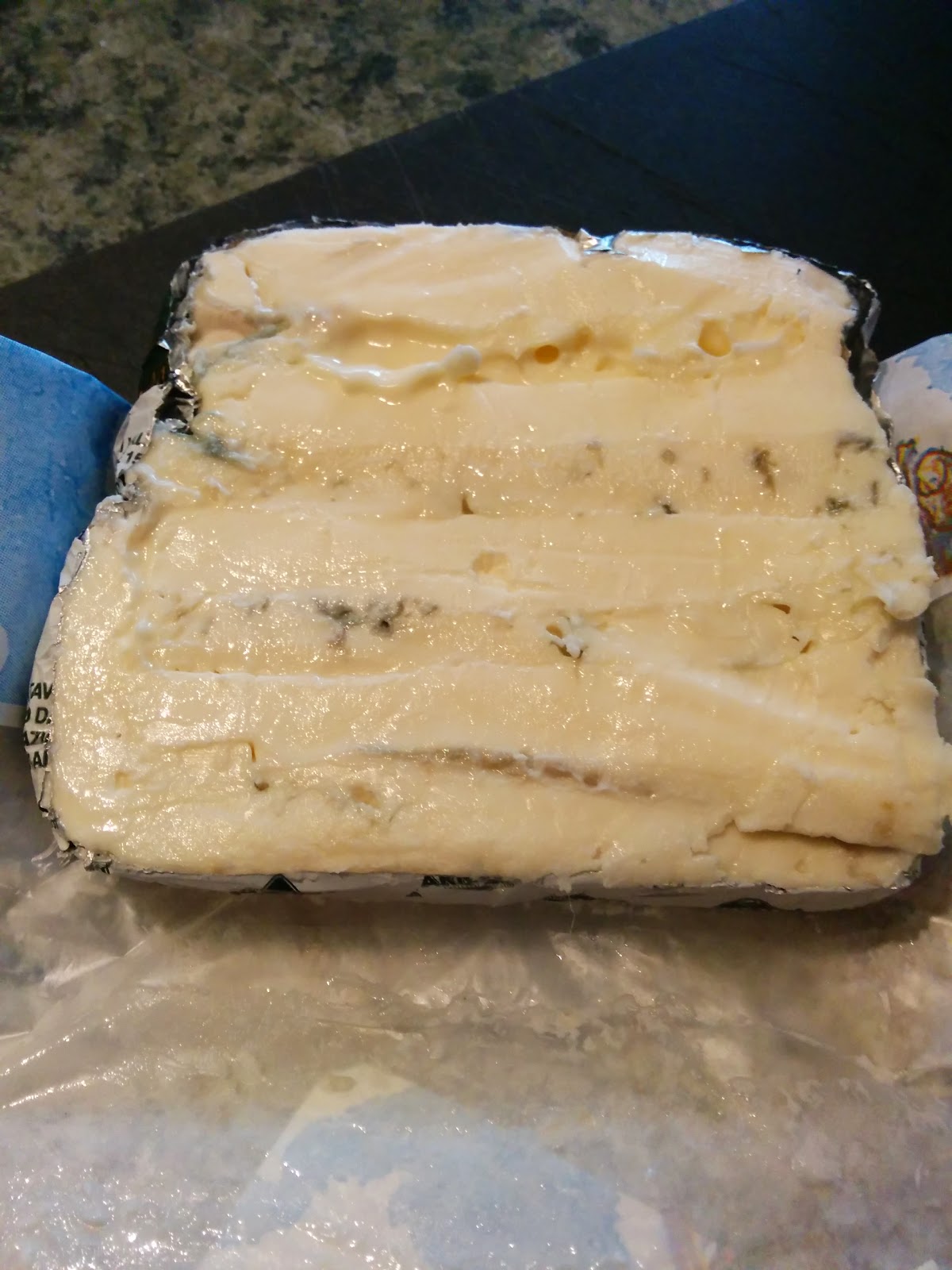 Yes, I know this is cheating; every fatty cheese goes well with a saison. The classic Saison Dupont would be too dry and floral hoppy with this milder blue combination. So I picked the Category 12 Unsanctioned Saison. I wouldn't call the C12 a saison, it is too malty. I think the Unsanctioned is closer to the French style saison called biere de garde. The saison style is more familiar to beer drinkers than biere de garde.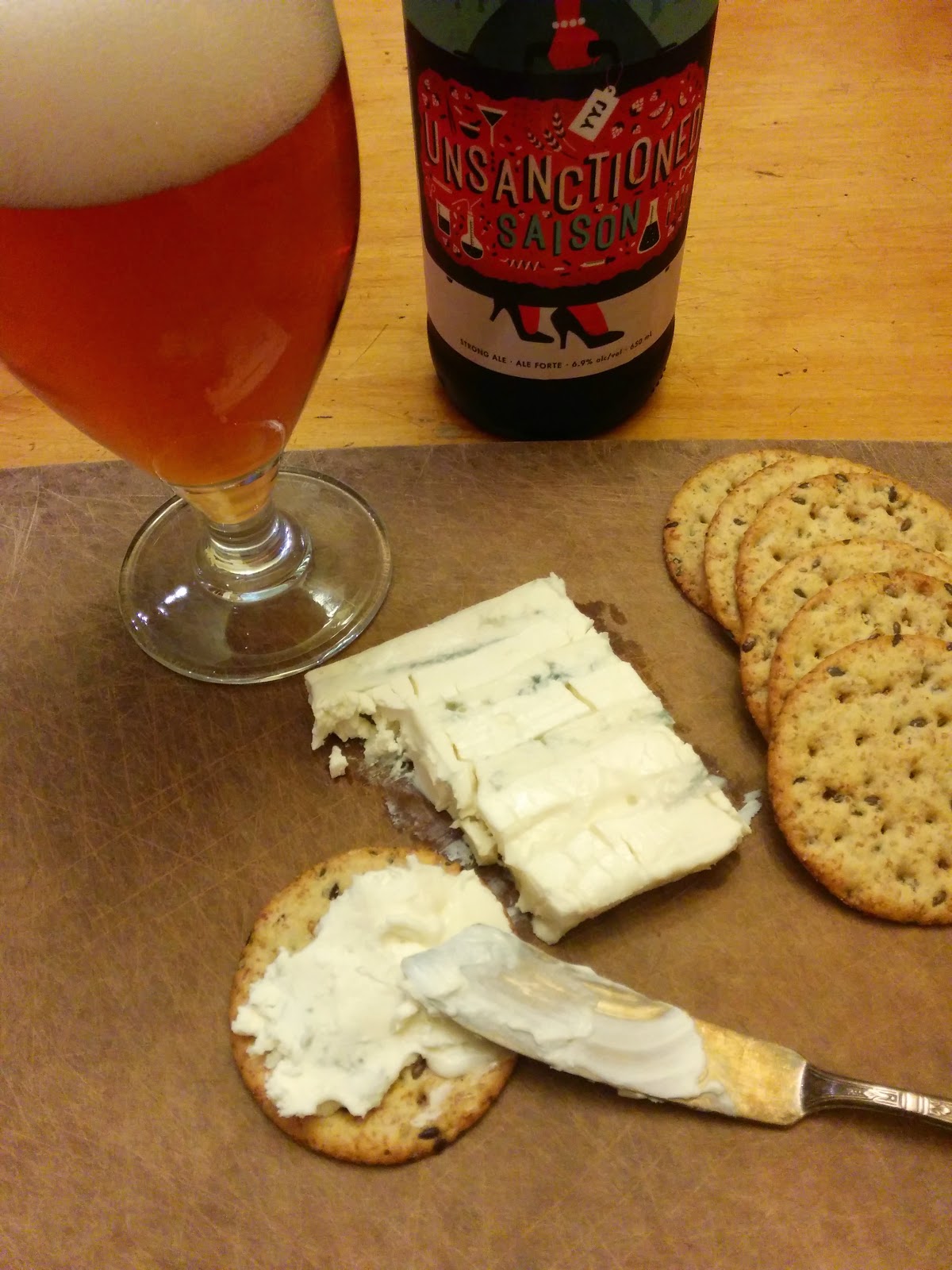 This combination was beer and cheese heaven. The carbonation of the C12 lifted the fatty cheese off the tongue to reveal a citric, fruity tartness. There was enough fruitiness in the C12 to draw out the lemon citrus of the Mascarpone. Malty sweetness balanced out the bitter and tartness of the blue Gorgonzola.
New week I shall try and find the idea cheese pairing with a Victoria classic: Lighthouse Keepers Stout.