The non-traditional IPAs seem to be all the rage these days. We have
white IPAs
,
Belgian IPAs
and
IPA lagers
. While the style oriented side of me rejects these new styles as passing fads, the beer geek side loves the creativity expressed by our local brewers.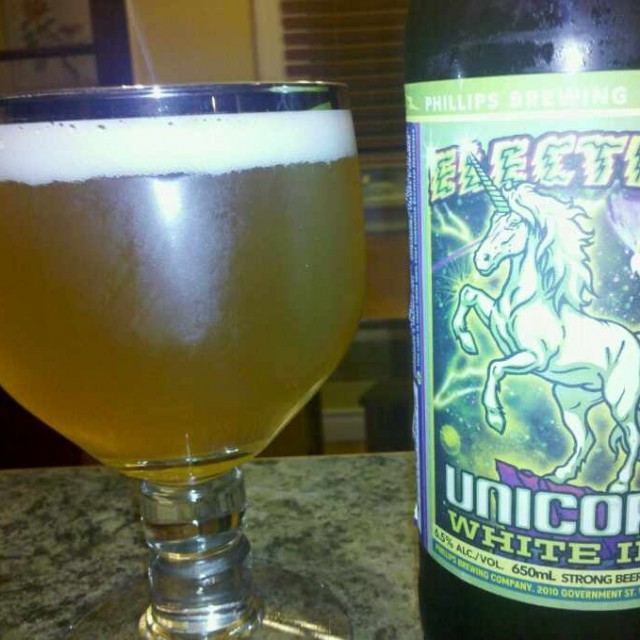 Electric Unicorn White IPA = 8/10
The aroma of spicy, dry citrus jumps from the glass and carries a linger of yeasty wheat. A dry, spicy and warming mouthfeel was expected, but the slight vegetal was not. It was only faint until the Seville orange, pomelo and tropical hop blast put a creamy coating on the tongue. This mixed nicely with the cream of wheat, floral citrus, bananas and whimsical dry spiciness to leave an extended, tingling linger. I liked it, but would not considered it suitable for cellaring.
Taste +3
Aftertaste +2
Alcohol Content +1 6.5%
Value +1
Appearance +1
Other Odd IPAs
Flying Tanker (VIB)
Belgian White (Lighthouse)