Maybe I am reading too much into this, but I don't remember hearing about the release of these two beers. Perhaps the need for the press release is dead. Has it been replaced by Facebook, Twitter and Instagram. Will a brewer's social media follower list reach enough beer drinkers that outside help is not needed? What does this mean for blogs/websites that deliver beer drinking news?
Perhaps I am thinking too much about this; shut up and review the beers.
This first beer had very little to say about it on the Moon
Facebook
page; "beer named after the View Royal Fire Department and inspired by a collaboration cask of Smoke & Fire. Its a sweet, lightly smoked malt base with just a hint of hop peppers in the boil". So it is sweet Scottish ale with light peppery spice?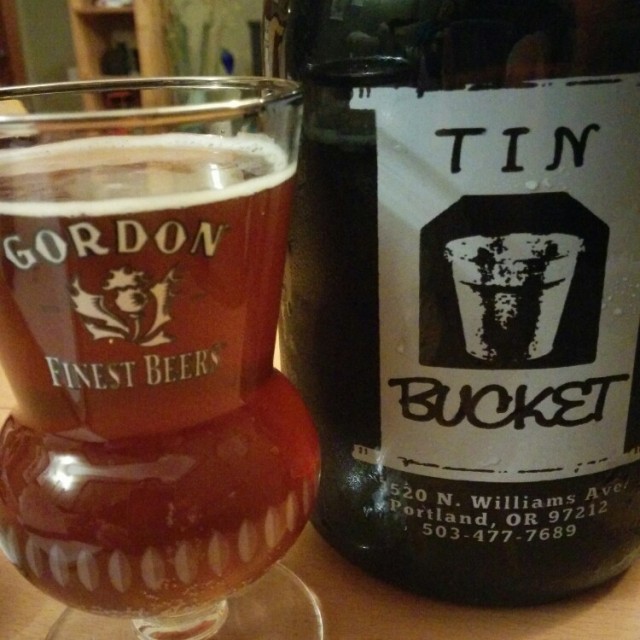 Bulldog Belgo Scottish Ale = 6/10
With most Scottish ales the nose is fairly tame of peaty/smoked malts and caramel sweetness. The Bulldog delivered with a bit of prune richness in the aroma. Without any further surprises, this ale was a balanced mix of mild caramel, peat, dark fruits and dried apricots. This syrupy sweetness was layered upon an earthy hop bed with a spiciness of unknown origin. It left a chewy residue similar to a Mackintosh Toffee bar that you found in a potted plant. Very nice, I should have brought the bigger growler.
Taste +3
Aftertaste +1
Alcohol Content +1 7%
Value +1
Appearance 0 (for minimal press and little info on beer)
Glassware
: Definitely a Scottish thistle; preferably cleaner than mine.
Food Pairings
: Would bridge a dish with roasted or caramelized rich flavours, perhaps a pan seared pork chop with caramelized onions. I was thinking about a BBQ portabello mushroom burger with Branston pickles. The sweetness would calm a spicy dish. How about some flame broiled chicken with fiery Jamaican jerk sauce?
Cellar
: Nope
This was the real purpose of my visit. There are three little words that makes Mrs. Left4Beer's heart go pitter-patter: Moon sour ale. I was instructed to go to brewery and not to return without a couple of bottles. This beer had an eventful life. It lingered in port barrels, mingled with black currants before getting a dose of Brett then stuck in a corked bottle.
Le Sang Du Merle = 9/10
The nose eludes to quick tour through sour town. The tour starts at the crossroads of black currant and tart vinegar. Next is a stroll into the land of tannic currants, sweet raspberry vinaigrette with a slight funk cameo. The tannins provide a dry pucker which is enhanced by the slight Brett character. This sensation just keeps going to a dry finish far in the distance. Sour beers never describe well to those who have never tried one. Well done.
Taste +4
Aftertaste +2
Alcohol Content +1 9%
Value +1
Appearance +1 (very elegant and simple hand stamped labels)
Glassware
: A tulip or snifter would work well to trap the inviting sour and tart fruity aromas.
Food Pairings
: Nothing, just enjoy.
Cellar
: With the addition of Brett and complex wood notes, this is certain one to put in cellar for 2 years minimum.