Beer geeks like to gather and discuss things. We discuss many things, but the main focus is always beer. This beer school was all about the Saison style. Thanks to
Clive's Classic Lounge
for allowing us to use the back snug room.
The Saison style originated in the southern region of Belgium called
Wallonia
. This French speaking area of Belgium was historically an area of agriculture. Every farmhouse produced an ale for both nutrition and enjoyment. This is why the Saison is sometimes called a 'farmhouse ale'.
'
Saison
' is the French word for season. This beer was brewed in spring, la saison de mars (March), to be enjoyed during the summer months. A hearty brew was needed to last for an entire season. It's higher alcohol content and generous hopping were qualities need to make a beer last for extended periods of time. Some Saisons were lightly spiced with star anise, coriander or orange peels. Others used a yeast strain that naturally produced a spicy taste. This yeast is thought to have been a hybrid of red wine yeast, hence the spicy/phenolic characteristics.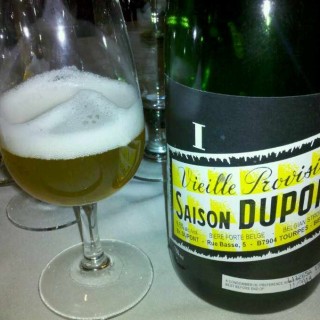 The definitive Saison is from the
DuPont
brewery. It is only brewed with Pilsner malt, East Kent and Styrian Goldings; no spices are used. It's bottle conditioning makes an idea beverage for short term cellaring. Despite its world wide appearance, DuPont is still a small family run brewery. Their annual production is only 15,000 hectoliters. By comparison,
Lighthouse
is 14,000 hectoliters.
Central City
is aiming for 35,000 hectoliters.
This dry, effervescent brew never disappoints. Every taste is an explosion of lemon citrus aromas, followed by sips of spicy pepper and dry bread. It pairs with anything, but Thai food is especially nice.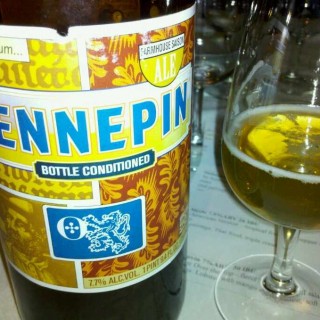 Next on the sampling list was the American/Belgian connection. Brewed by Duvel in Belgium, the Hennepin by Ommegang was another classic. This one is spiced with coriander, orange peel, ginger and grains of paradise. A little zestier with mild honey sweetness, Hennepin would be a perfect accompaniment with sushi.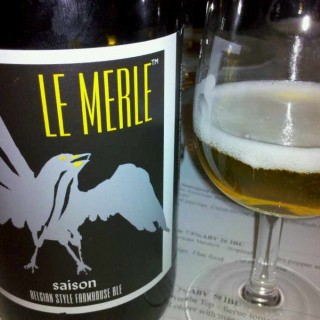 Le Merle is the American interpretation by North Coast brewing. This was a calmer beverage, but still packed 7.9% ABV punch. An approachable Saison with mild pepper notes, sweeter malts and a restrained floral hop profile. Let this brew shine alongside salmon steaks with cracked pepper and gouda. It was originally brewed for Whole Foods silver jubilee.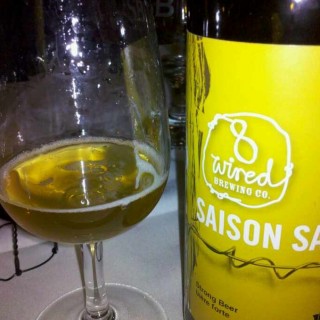 8 Wired Saison Sauvin was a southern hemisphere take on this classic style. Its southern hemisphere hops delivered something very different: lots of tropical fruits and tongue tingling spiciness.This was the crowd favourite. A perfect food pairing would be lobster with mango chili sauce.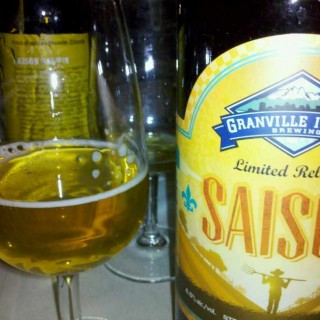 Lastly we had to decide if the local version could hold its own against the best Saisons in the world.We all thought that it did. It had ample spicy hops, bready malts and a yeasty character that gave a dry finish. A divine dinner: match with beer with Thai curried mussels.