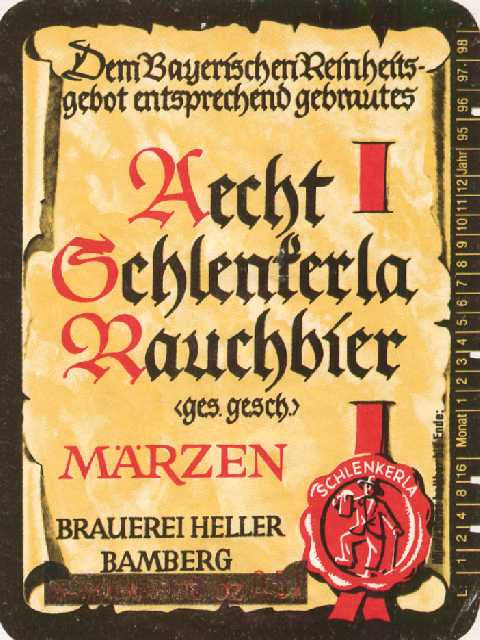 Rauchbiers are rarely pretty beverages. This uniquely smoked beer dates back to the days when all malts were dried by wood fires. Often the smoke left residual flavours which were transferred to the beers. Modern malting methods do not use wood smoke anymore. If one wishes to taste history, search out beers from the town of Bamberg, Germany. Many breweries there still use beechwood to dry their malts in creating these characteristic beers. The definite example, with its memorable label, is
Aecht Rauchbier Marzen
. Sadly, it is rarely found in Canada. The initial smokiness is hard to take, but after a few sips it grows on you.
Why the sudden interest in smoked beers? I have no idea. Perhaps it is brewers wanting to experiment with forgotten styles. Personally I would have hoped they would try to brew a Gose instead. Maybe it is the local fascination with bacon and its smoky flavours. This is also something I do not understand.
Smokeshow Rauchweizen = 7/10
There was only the mildest of wood smoke surrounding the bready and fruity malts. It tasted the same from start to linger, which was good. The pleasure was pale fruits, mild apple and whole wheat bread with a tannic/astringent addition from the smoked malts. I couldn't drink too many, but the one I had was very enjoyable.
Taste +4
Aftertaste +1
Alcohol Content 0 5%
Value +1
Appearance +1 always better from the source