I gotta get these backlogged reviews underway.
Part 1 - The Rant. Driftwood has always been putting out awesome stuff, but there is not much really new. Every year we get the Sartori (yay) and the Old Cellar Dwellar (double yay) and a sour (BOORAH). But it is all getting a little predictable. The only thing new this year was the demonic
Son of the Morning
. I think that beer is still on the shelves, which tells you something. The
T-shirt
was great. Luckily we will never get tired of drinking Fat Tug.
Part 2 - More Rant - I tried the Singularity 2013. Sad to say I got an infected bottle. It tasted like jolly rancher candies and nail polish; oxidation gone wrong. I can forgive a bad bottle and try another, but not at $11 a pop.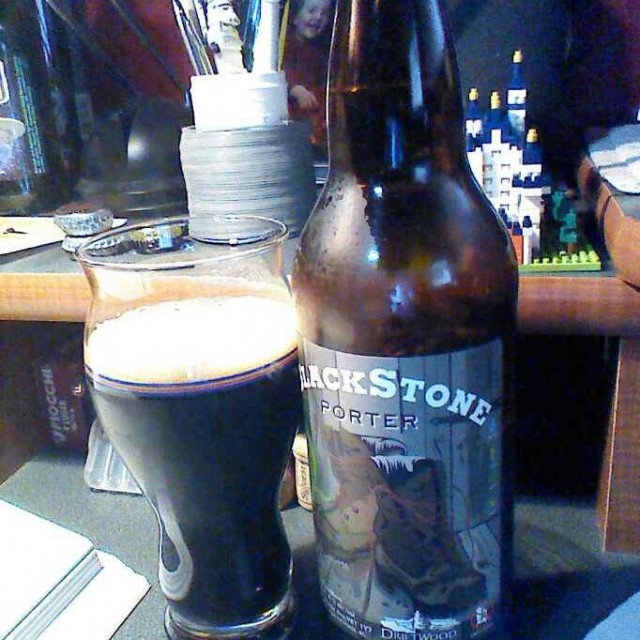 Blackstone Porter

=

7/10
A spot on porter nose always brings joy. Roasted Fry's cocoa tins, bittersweet chocolate and fruit infused coffee. The sip continues unchanged with minimal roast and a pleasant astringency. This porter is just thick enough to lengthen the flavour until you desire another taste. Your cravings draw you in quickly thereafter. The ending is cocoa powdery and dry. Well done.
Taste +4
Aftertaste +1
Alcohol Content 0 6%
Value +1
Appearance +1 (always great art and description of flavour)