It is already April and I have fallen behind in my reviews. Life is rough as Victoria's premier beer blogger. I might also mention only, beer blogger. This makes the premier part easy to claim
Andrew was busy for
Victoria Beer Week
, which was a great time. He released two beers: the Master Blaster Brett Saison and the Black Cygnet session black IPA. These are on tap and growler releases only. No preamble just review.
Master Blaster = 8/10
It is hard to go wrong with a fruity, spicy saison with the addition of brettanomyces. The nose was floral and tropical fruity from the hops and the brett character just dried that out and added a bit of funky orange peel. One can never have too much mango, dried pineapple or horse blanket. The Blaster was a little hoppy for a saison; I suppose the Northwest Style disclaimer in the name was enough of a warning. A spicy and tropical hop blast harmonized with the earthy and brett tart tang. There were some apricot and cracker malts along for the ride. It tasted a little thin but this was expected from the brett influence. The ending was short with cooling mangos. Very, very nice.
Taste +4
Aftertaste +1
Alcohol Content +1
Value +1
Appearance +1
Glassware
: Tulip
Food Pairings
: Breaded or poached light seafood with a fruity sauce. I would choose a wild mushroom and risotto with lemon drizzle. The cheese would have to be something fresh goat.
Cellar
: Can you cellar a growler?
Black Cygnet = 7/10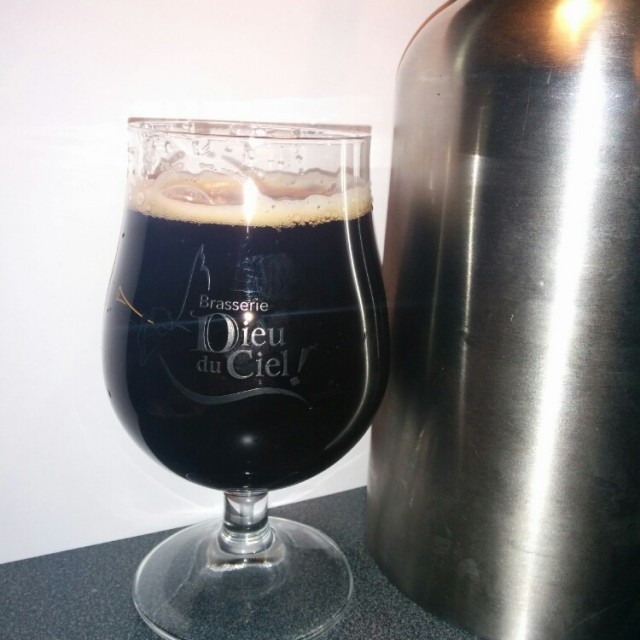 I really liked this beer, but I tend to like low ABV beers with lots of flavour. My growler still smells of powdered Nestle Quick and mixed citrus. The Cygnet was a very drinkable mix of weak coffee, dry chocolate, grapefruit, oranges and geraniums all in perfect balance.
Taste +4
Aftertaste +1
Alcohol Content 0
Value +1
Appearance +1
Glassware
: Whatever is clean
Food Pairings
: Definitely something grilled and fatty. The cheese would be something cheddar and aged.