This is one of those beers that they say you must try before you die; rather like Westvleteren and Pabst Blue Ribbon. PBR might actually hasten death.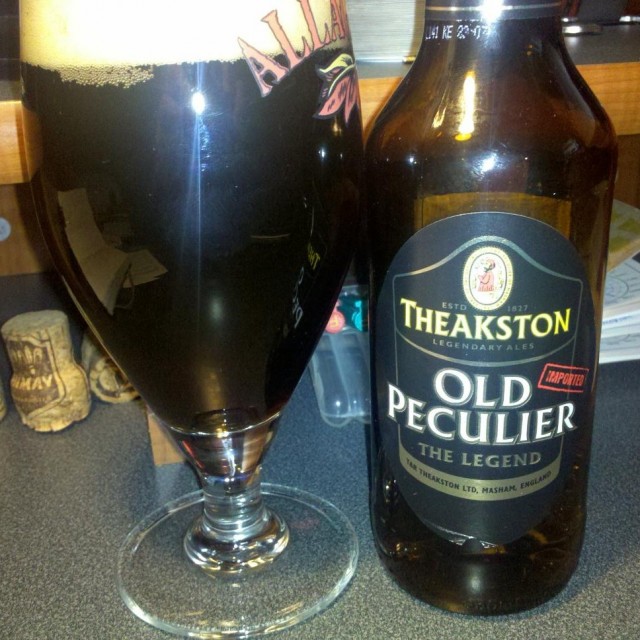 Old Peculier (Theakston) = 7/10
Ratebeer
3.59 96th percentile
Beer Advocate
88th
An unassuming nose doesn't allude to this beers approaching greatness. There is only a faint whiff of lactose, earth and berries. The sip doesn't knock you over, but it does make you weep. It is all there in perfect balance: raisins, berries (blueberry, blackberry), sherry, caramel and Terra Firma. It is clean as a military barracks floor but a bit warmer. I wish I had bought two bottles.
Taste +4
Aftertaste +1
Alcohol Content 0 5.6%
Value +1
Appearance +1 (Classic English style label: a crest, bold lettering and words why this beer is awesome)